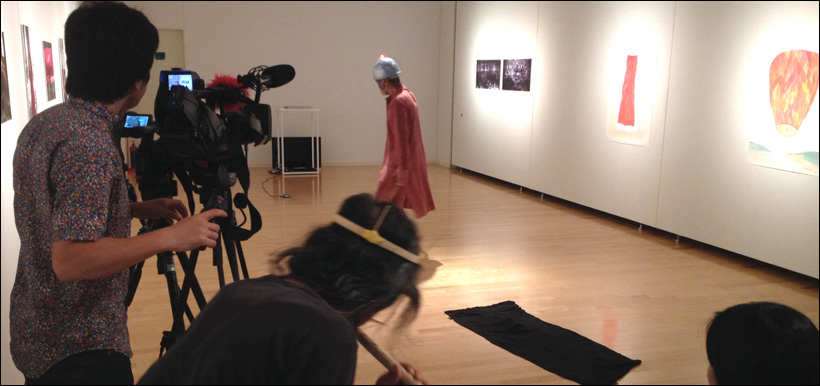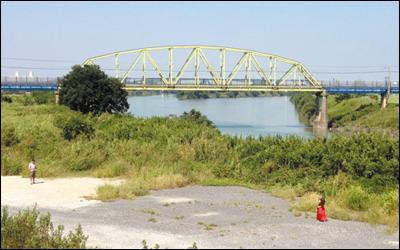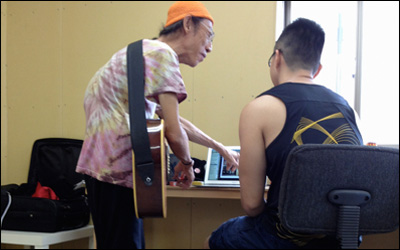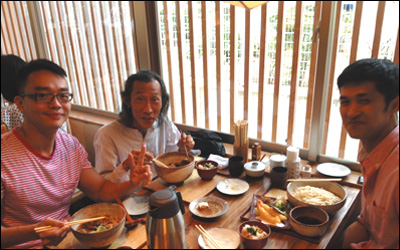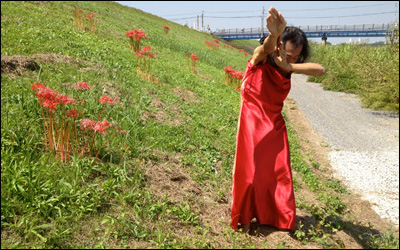 Art is Life
 It was in 2006 that I was appointed as the first director of the Singapore Biennale and got deeply involved in the Singapore art scene. To start with, I interviewed tens of artists because I strongly felt meeting artists in person is important. My meeting with Lee Wen is still memorable. I contacted him to talk directly, since he is a well known artist, and we came to meet in Japan.

"Yellow Man" is probably the most famous project in his work. He painted his body yellow and appeared in public areas. He not only showed up in that space, but he developed his performance in respond to the situation. It represented feud and suffering against systems and reality, or existence as an individual. The trajectory of over twenty five years of such a creation lead him to the recognition and large scale retrospective encompassing his career at Singapore National Museum in 2012.

Jason Wee is an artist from Singapore known for quite conceptual approach, and has been presenting projects involving installations, performances, and photographs. For the Singapore Biennale 2006, he exhibited a large scale installation in the court of former city hall using tens of TV monitors and blackboards, connecting the death of his grandmother and a political incident in Singapore. His style of expression varies in each work, but there is one thing in common. It is engaging in one question; in a social and historical context, what does it mean that we are living here and now and what we can do?

CAJ-AIR provided a precious opportunity for both Singapore and Japan to deepen exchange among two artists and local people and inspire artists through a one month stay. Their experience culminated in an exhibition from September 24th to 26th. Documentary photos of Wen performing outdoors wearing a red dress and images of water surfaces both taken by Wee, drawings of Yutokutaishi Akiyama, and other works were exhibited under the curation of Koji Iijima. This exhibition could be seen as a record of communication between Wen, Wee, Iijima and Akiyama. On the opening day of the exhibition, Wen, Iijima, and Wee had a performance together. Iijima's iron dog hit cymbals with its wagging tail and Wen laid on the floor covering himself with a black veil. In the closing performance, Wen held a wooden stick and musical box in his hand and played it at a tiny volume while swaying his body. Akiyama performed a "Noh" play wearing a helmet. Collaborative expressions took place in every performance. Not only performances. Various media such as photos, drawings, video, and text were blended together to show the outcome of the stay. This small book is the comprehensive document of this project.

Art is the fruit of various experiences and thoughts of the artist, and it provides the momentum for the audience to reflect on themselves through its interpretation. Art exists in how two artists from Singapore lived in Japan and communicated with people there, and what they tried to express. Seen in this light, I thought anew that art is a synonym for life. Engaging yourself in art is nothing but engaging yourself towards eternity.
Fumio Nanjo Director of the Mori Art Museum