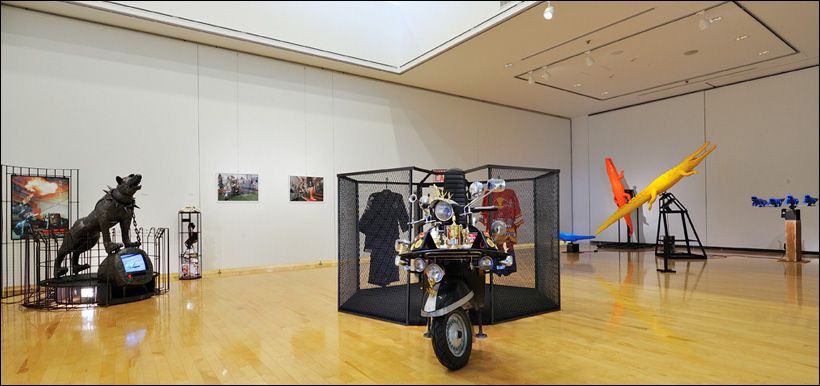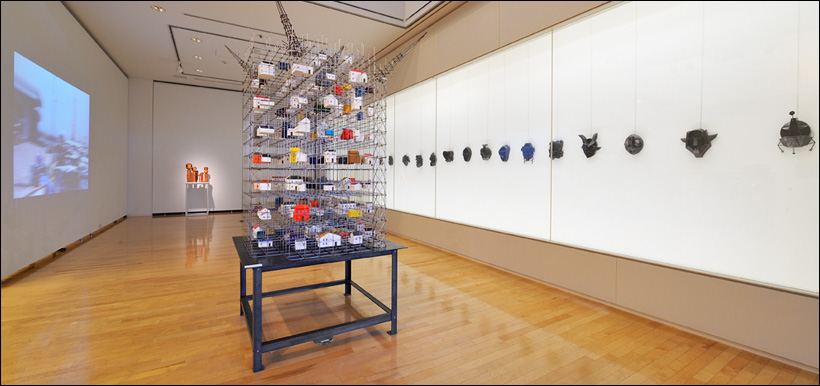 Is the Era of Iron Sculptures Over?
 Once there was a time when iron was in the mainstream of the art world as a material for sculptures. In "Modern Sculpture: A Concise History (World of Art)", Herbert Read said that this situation could almost be called a "New Iron Age". Composing sculptures by welding is said to have been started by Picasso and Gonzalez around 1930. Iron has been widely developed by many artists, because it has an affinity with modern cities or architecture and it was readily available and easily worked. Read, who put value on vitality, did not admit this and said that the era of modern sculptures is over. However, iron has stayed in the mainstream and lead the history of modern sculpture, regardless of this critic's intention.

 Today in the 21st century, the materials of sculptures have expanded in many directions and iron has lost its central position in sculpture. This came from the changes in society such as the computerization of production systems, the invention of high-precision processing technology, and advancements in other technologies. Furthermore, the weight of iron can be disadvantageous in transportation for artists who have widened the scope of their activities to a global scale. As a consequence, sculptural expressions diffused to not only tridimensional objects, but also to images, physical expressions, and art projects.

 The five artists in this exhibition are sculptors who have been creating their works mainly with iron. As a matter of course, they cannot stand aloof from the trend of the times. Instead, they are subjective enough to use iron as their theme. Their exhibitions are different from the ones that we often see, those which categorize art works based on material. We must take a critical view when we address the standpoint of their expression.

 They all learnt iron and welding at art college, just to inherit it as a material and technique, and their works are far from the twentieth century sculptures in its aesthetics of form.

 Koji Iijima disseminates a critical message through mischievous actions in public spaces. Bunpei Kado presents cultural differences and strangeness in his ornament-like objects created from precise processing of metal crafts. Hironari Kubota creates festive spaces with his extraordinary performance that dynamically spins automobiles. Nobuyuki Tachibana deploys characters in anime and heroes in special effect films from his childhood on a large scale to show his worldview. Satoru Tamura attempts to deconstruct the meanings that "form" and "object" possess by introducing meaningless movements with electric power.

 It is clear that these works do not stand on the formality of sculpture - form, space, mass, surface, and axis. That means that it is doubtful that the works really needed to use iron. The same thing could have been done using other materials. In fact, iron seems to be an irrational option in some cases. So we must ask the question, "Why iron now?"

 I think they are definitely conscious of the transition of values in art and sculpture, and they chose to start from facing the gap between the values of the current age and their roots. They did not choose iron for free expression. No, no one can start from such a place. The past is always trying to confine our present. The "critical view" I noted previously is to think about freedom from our constraints.

 It is easy to say "it is over" about this transition of values like Read did. You can say so when referring to philosophy, but not when speaking about living one's life. Instead, this must be acknowledged as the starting point.
Tadasu Fujii Associate professor Tokyo Zokei University